THE CAKER X CHAMPAGNE COLLET POP-UP
*SOLD OUT*
ABOUT
As often as possible (in my busy schedule) I hosts events; degustations, decorating classes, baking demonstrations and much more.
To stay in the loop with upcoming event announcements make sure you sign up to our newsletter and follow me on social media to snap up tickets when they are available - they sell out very fast.
PAST EVENTS
JUNE 2018
This was my first ever vegan masterclass and it was an absolute blast to host alongside COYO. Guests learned how to make two delicious wintery desserts using COYO Coconut Yoghurt and Coconut Ice Cream - you'll find the recipe for one of them on our blog!
February 2018
I was so happy to host this class at our shop on Karangahape Road with my friend the beautiful India of Storm & India tea. Everything focussed on one of my favourite ingredients of the moment - matcha!
See more images on our blog.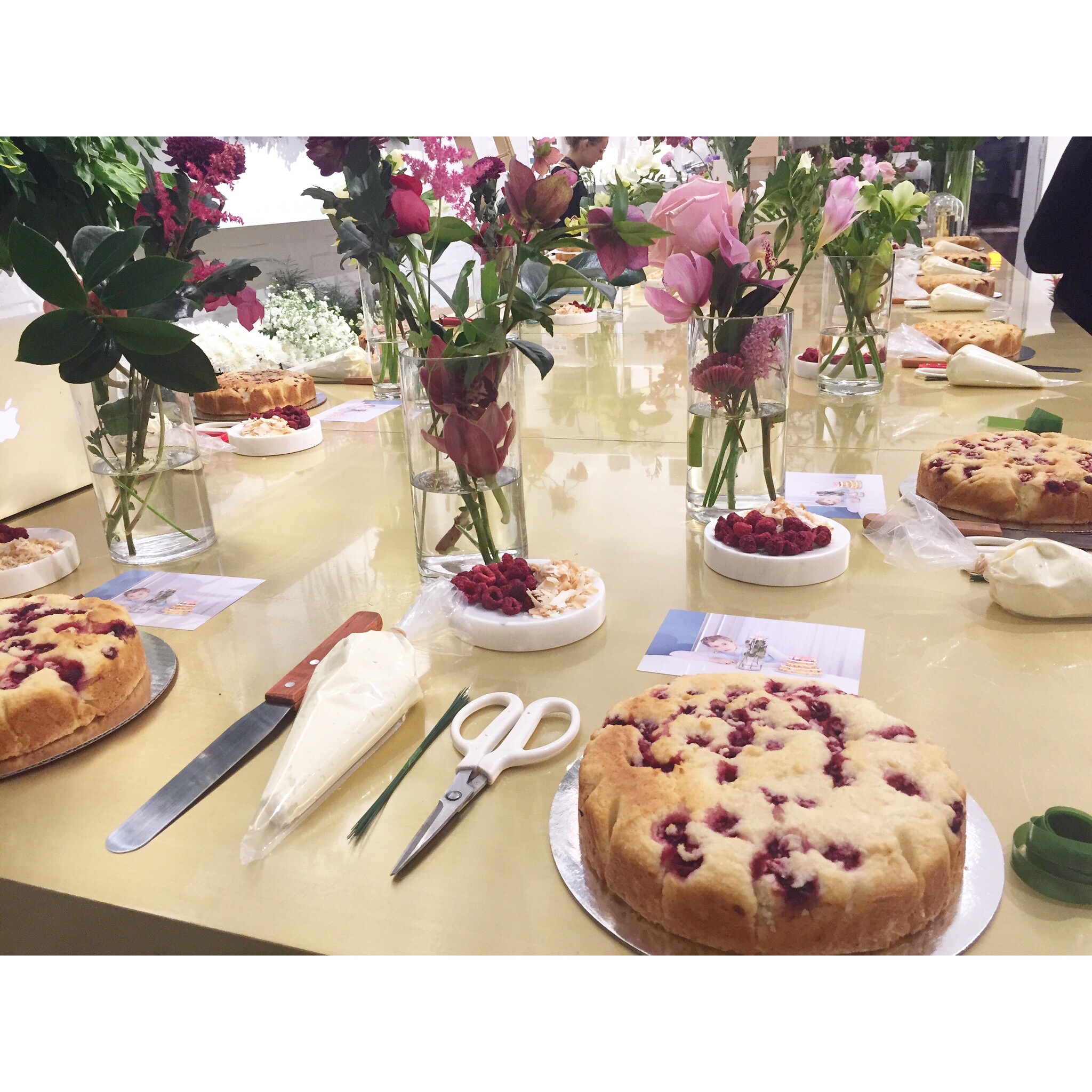 AUGUST 2017
Hosted by Parnell boutique florist Blush, I co-presented a cake-decorating and posey-making class.
JULY 2017
My third international Masterclass, hosted by Los Angeles collective Little Meats.
MAY 2017
Baking and decorating event co-hosted with Wellington Peanut Butter artisans Fix and Fogg.
February 2017
Coffee and Cake Decorating Demonstration with myself and my absolute favourite purveyors of coffee, Coffee Supreme.
August 2016
Cake Decorating and flower arranging class with myself and my favourite florist Lu Diamond's Lucy Houghton.